AN AFRICAN EXPERIENCE IN A RELAXED AND FRIENDLY ENVIRONMENT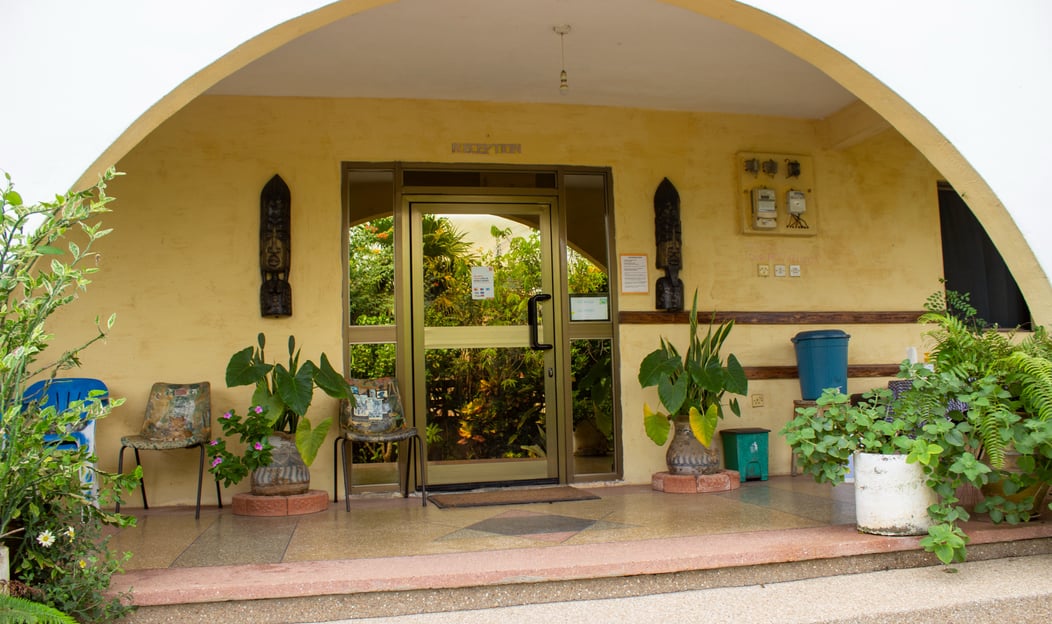 Close your eyes and imagine sitting in an immaculate garden, surrounded by trees, flowers and plants of numerous varieties. When you listen you can hear the sweet sound of birdsong and the gentle rumblings of ocean waves.
Welcome to Almond Tree Guest House!!
We are offering you the chance to change this from a dream to a reality. Located in picturesque Elmina, Central Region, this spectacular 4 times award winning 10 bedroom guest house offers a unique and authentic African adventure to all its visitors.
Each room is named after a Jamaican Hero or Shero. You will also find information about these relevant individuals, so as you step into each room you are in fact stepping into a poignant part of history.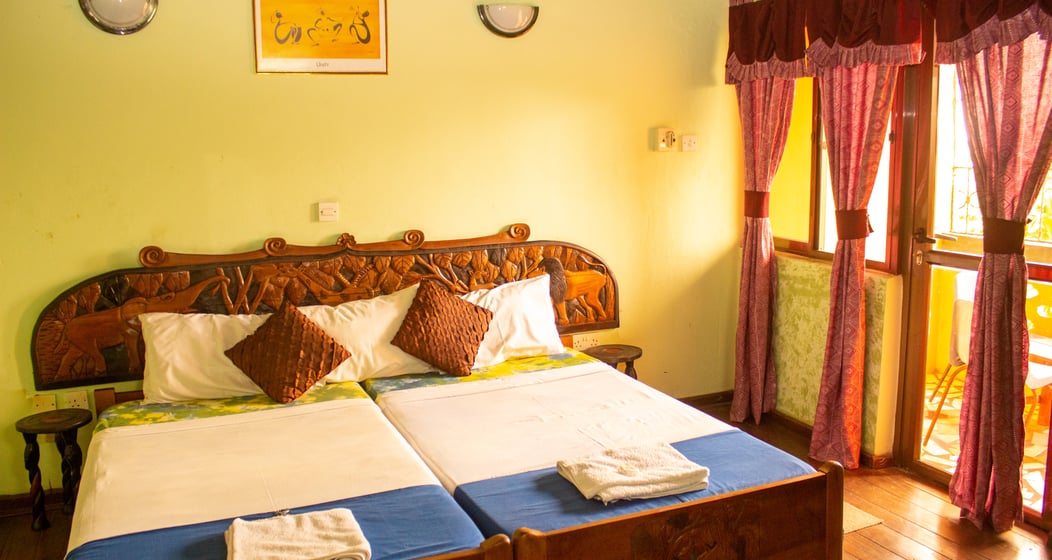 Almond Tree is owned by Byron & Sonia Lye-Fook, originating from Jamaica, they repatriated to Ghana. Their vision is clearly seen by the wealth of knowledge and history that they offer their guests on their visits here. Each wall is steeped with information on Black History so there is something new to learn on every turn in this stunning house. Their attention to detail and commitment to creating a relaxing and stress free environment can be seen in the serene beauty of the gardens that surround this property.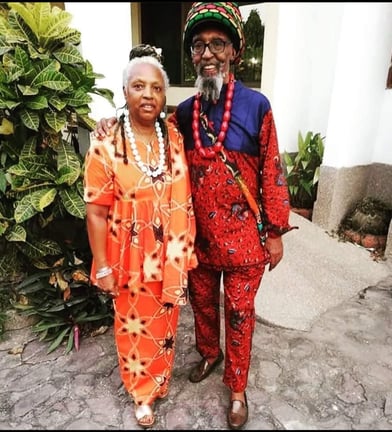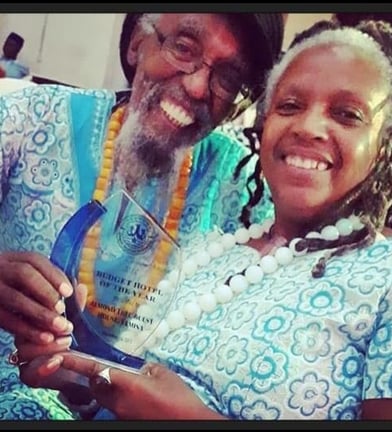 Please take a look at all that Almond Tree has to offer.
Almond Tree has a tantalising restaurant which serves all of your delicious local cuisine. You will also find traditional Jamaican dishes on offer which gives Almond Tree a unique edge. All our food is freshly prepared on request using fresh and locally sourced ingredients.
We also have a fully stocked bar if you just fancy a drink to relax yourself!!!!
Other Services: Birthday Parties, Naming Ceremonies, Conference, Drumming/Musical Sessions please book with us.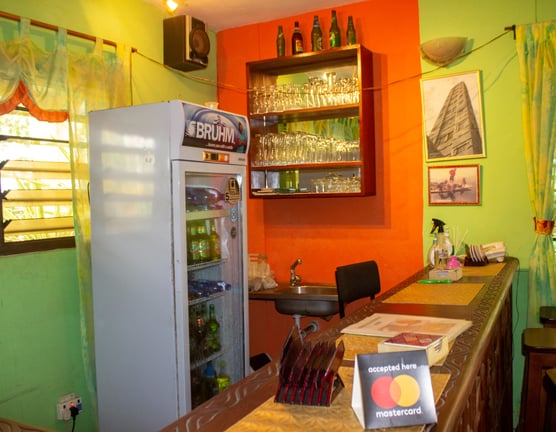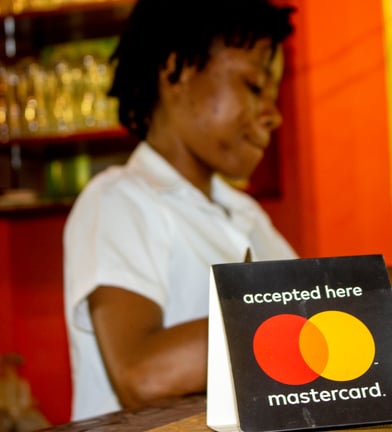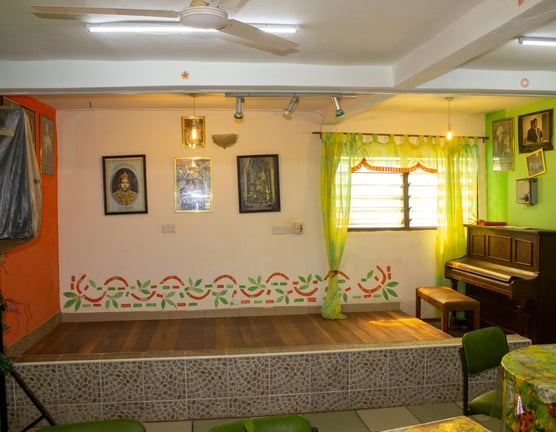 Our Restaurant Terrace is perfect if you want to hold an intimate gathering or business meeting.
The beautiful garden provides the perfect background for meeting with friends, family or colleagues.
Feel free to contact us with your requirements so that we can find the best deal to suit your needs.
Fee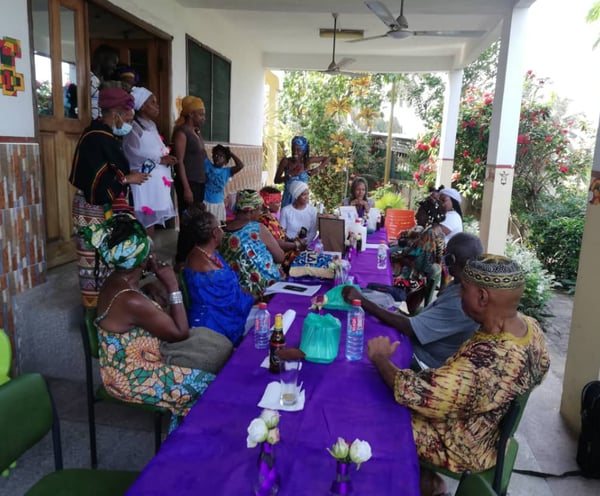 Located inside Almond Tree, our boutique offers the best in gifts and souvenirs as well as books, music, instruments, jewellery, clothing & much more. Can't find what you want? We will try our utmost to source it whilst you stay with us.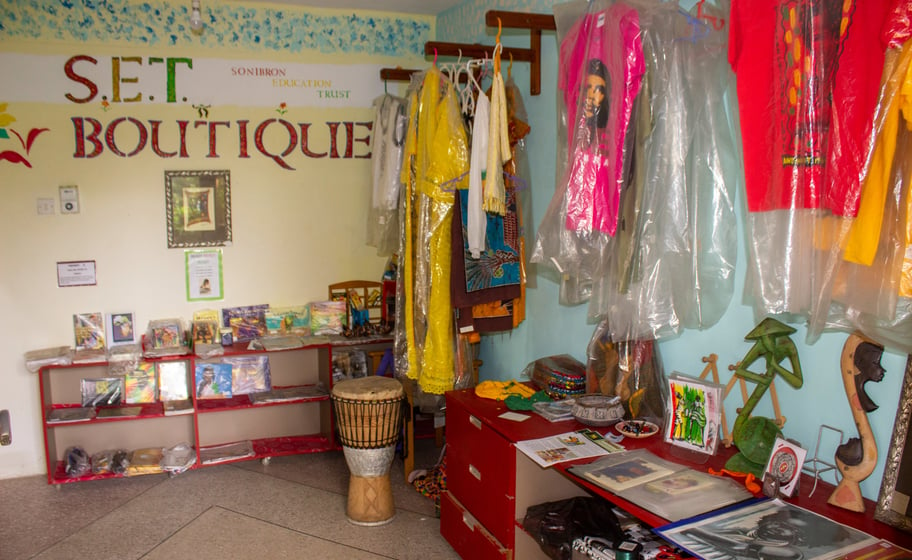 Almond Tree Treatment Room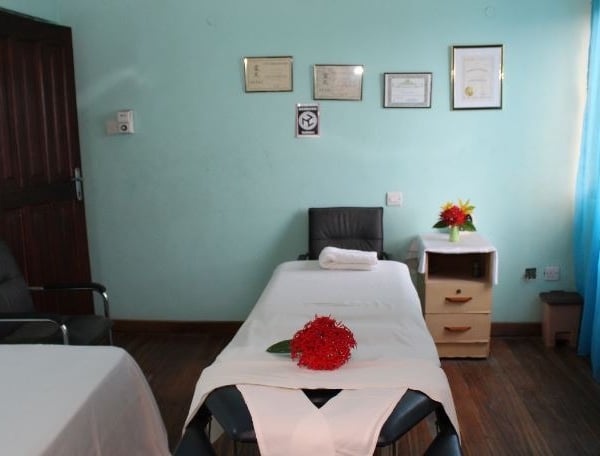 If you are looking to relax or for a complete spiritual retreat Almond Tree is the place for you.
Here at Almond Tree we have our own treatment room for those guests who would like to pamper themselves during their stay. All treatments are conducted in a tranquil and private environment overlooking the ocean, with the fragrant smell of essential oils and the serene sound of healing music to relax and soothe the senses.
Therapies on offer include:
Reiki Healing: A gentle hands on form of healing that transfers healing energy from giver to receiver
Therapeutic Massage: for back, neck and extremities
Reflexology: involves application of pressure, by the hands of the therapist, to the feet and the hands of the receiver
Manicure & Pedicure
All treatments are carried out by trained and experienced practitioners so must be booked in advance
T
TT
And there is more...........
Almond Tree can facilitate day trips to some of Ghana's finest landmarks allowing guests to further increase their knowledge and history of this beautiful country. Elmina castle/dungeons is only a stroll away, this walk allows one to take in the sights and sounds of this vibrant town. Staff at Almond Tree are always on hand to assist you by booking such trips in order to make your stay an enjoyable one.
Other trips include: Cape Coast castle/dungeons, Elmina heritage walk, Mpoben fish market-Elmina, Java Museum, Kakum National Park, Monkey Forest, International Stingless Bee Centre, Assin Manso Garden of Remembrance and NNonkonsuo river, Wassa Domama Rock Shrine & River Cruise
Ghana is a beautiful country to visit at any time of the year, however you may want to take into consideration the following festivals that take place annually to give your stay that extra sparkle...
Edina/Elmina Bakatue Festival: The Bakatue Festival means 'The Opening of the Benya Lagoon'. During the festival the Chief and Sub-Chiefs of Elmina, offer the sacred food of eggs and mashed yam mixed with palm oil to Nana Brenya, the river God, and pray for peace and a good fishing year. The festival takes place the First Tuesday of July each year.
Buronya: A local variation on Christmas. Held in Elmina the first Thursday of January each year.
Fetu Afahye: Fetu Afahye festival is celebrated 1st week of September annually by the Chiefs and peoples of Cape Coast. The festival is about communing with the Gods and appealing for good health for the people in the coming year with an emphasis on keeping the town clean.
Panafest - Cape Coast & Elmina: The Pan African Historical theatre event, is a biannual festival of African Arts and Culture, held in Ghana for Africans on the continent and Africans of the Diaspora. The festival aims to promote and enhance unity, Pan-Africanism and Development of the continent of Africa. Held the last week of July - Aug 1st
Emancipation Day Celebrations: Emancipation is an annual event in Ghana, held on the 1st August each year, in remembrance of those who fought for the freedom of Africans worldwide. Emancipation day was introduced into Ghana in 1998. Emancipation day was originally celebrated in the Caribbean to commemorate the final abolition of Chattel Slavery in the British Colonies on 1st August 1834.